Here at Bow-Wowza we are all about spreading kindness.
Why not join Dexter D, Nia, Duke, Alan, Kayley and the rest of the Bow-Wowza cast and #BeBowWowzaKind!
STEP 2 – Give the card or band to someone you know.
It may be a friend, family member, or somebody you'd just like to cheer up. You may want to hide it somewhere for them to find, give it to them with a big smile, or say the words to them too!
STEP 3 – Share with someone how it made you feel!
Being kind makes both the giver and the receiver feel happier, so how about encouraging your pals to be kind too!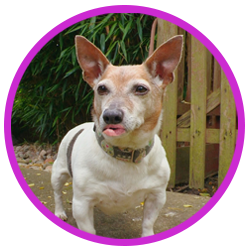 Together, let's #bemorebowwowza and #bebowwowzakind