Journal Cover
Get your child creating and crafting with their very own personalised Journal Cover. Using the template as inspiration, encourage your child to draw a cover for their own journal. Or you can print it out and they can bring the cover to life by collaging it with cuttings and clippings of things they love and that make them unique. Then, stick it to the front of a notebook or folder as the start of their very own journal, one which they can take ownership of and add to on a regular basis.
To get familiar with the Bow-Wowza world, check out Bow-Wowza: Unleash Your Best Life and the other videos on our YouTube channel!
Here is an easy to complete Bow-Wowza Journal Cover to get you started. Click on the button below for a version you can download and print .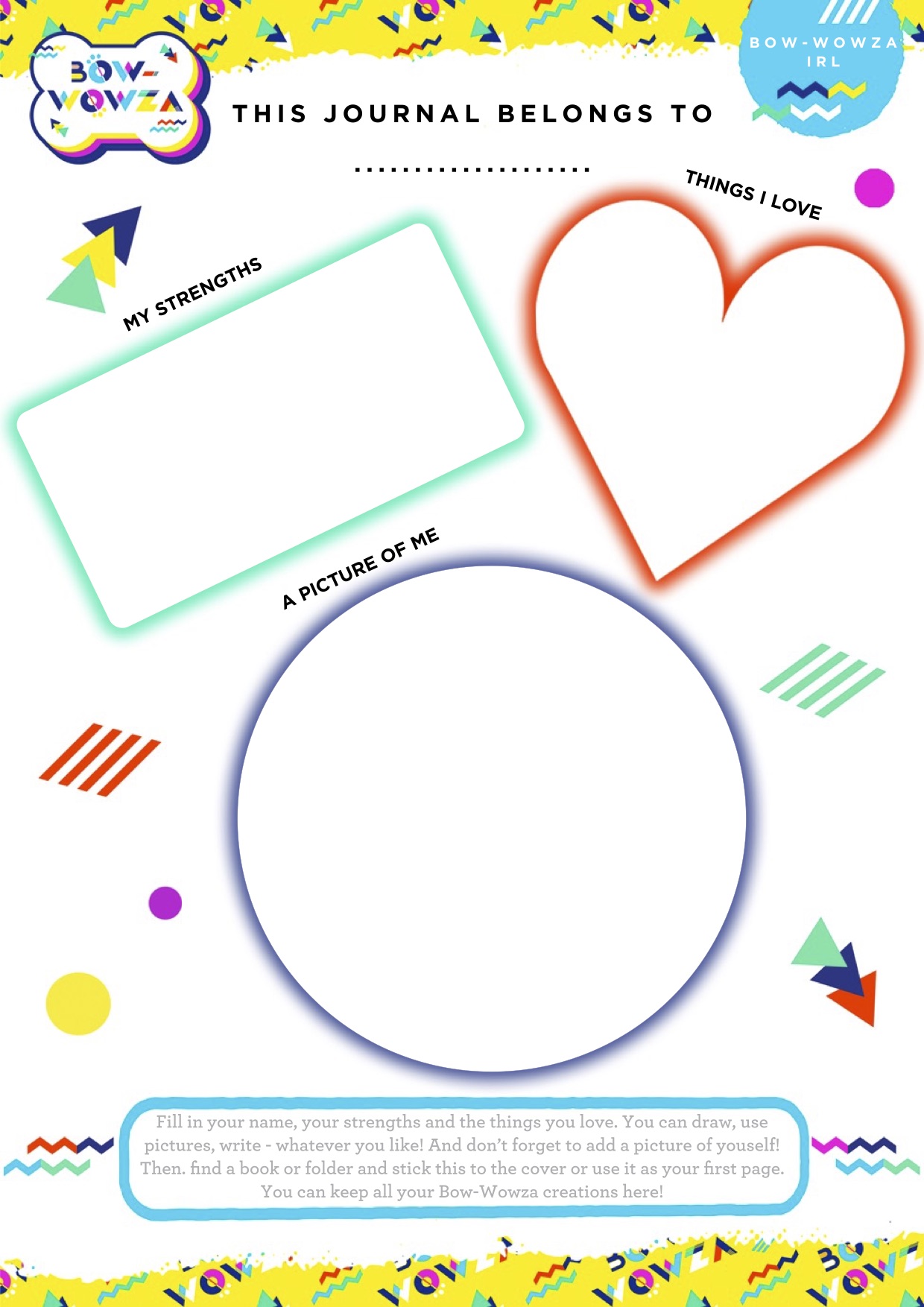 For some inspo, why not check out the Bow-Wowza cast's character profiles, to find out more about their likes and dislikes?
Together, let's #bemorebowwowza and #bebowwowzakind