Positive Achievement Chart
We all love reward charts! Here is Bow-Wowza's very own version. Each time your child carries out an act of kindness, writes down 3 things they are grateful for, completes a breathing activity, listens to a happy song, exercises or does a creative activity, spread the puppy love and either you or they can whack a super sticker onto their chart.
Download and print out the template below or make your own version.
And for inspo from Dexter D and his pals, show you child these videos on YouTube: It's Cool To Be Kind, The 10 Second Gratitude Challenge and How To Feel Chill!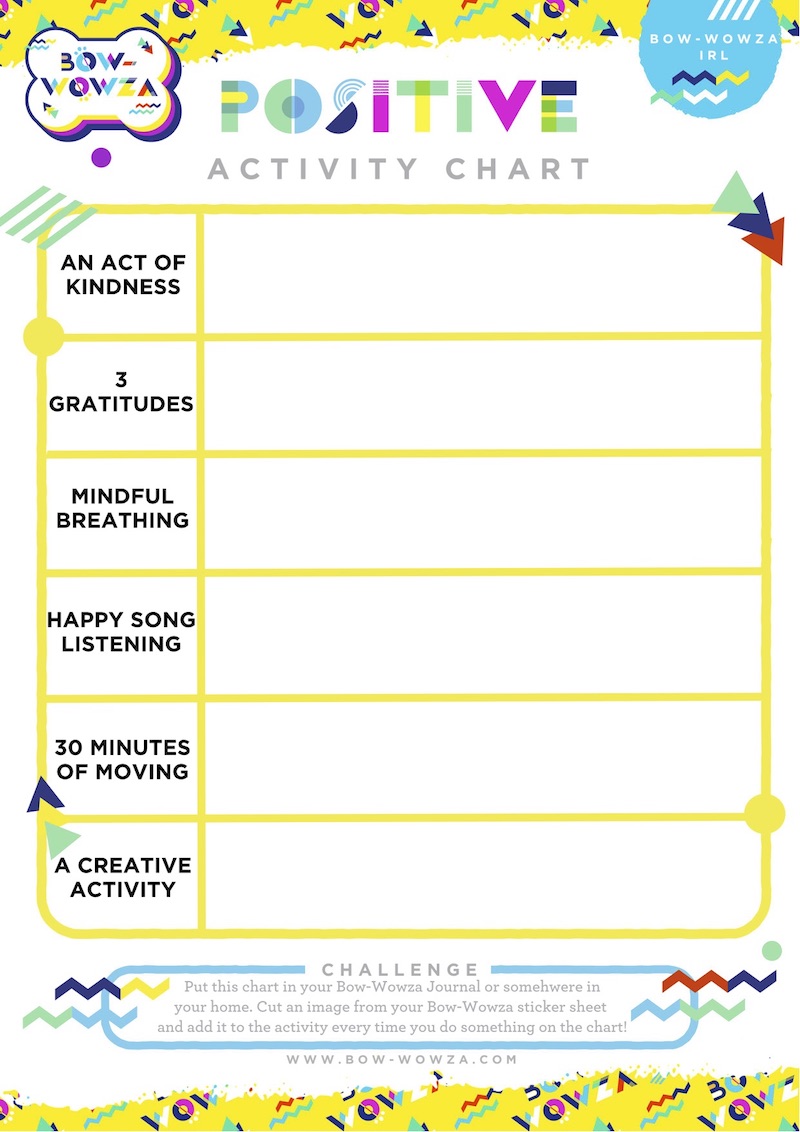 Together, let's #bemorebowwowza and #bebowwowzakind